Wiki created July 1, 2013.
Welcome to the Pet Rescue Saga Wiki. We're a collaborative community website about the hit game Pet Rescue Saga that anyone, including you, can edit. Click at the edit button at the top of any page to get started! We currently have 121 articles and 3,014 edits. Please use the talk page next to the Edit button to make fixes & improvements to the main page. If you want to practice how to edit, please do it in the Sandbox, not in articles.
What is Pet Rescue Saga?
Pet Rescue Saga is a puzzle game in which the objective is to clear the blocks and thus rescue the pets.
Helping Out
Not sure where to start?
The Community Portal is a great place to learn about the wiki. It contains information for newcomers and regular members alike:
Info on getting started and editing the wiki, with video demos.
How to customize your User page.
See what's missing on pages,stubs & missing content .
How to maintain pages and make sure they have a consistent look.
Reference materials on templates, categories and more.
Fan art, fan fiction, blogs and newsletter articles.
Talking with other members of the wiki in Forums and IRC channels.
Now click on the links and start contributing!
Level types
Green - Classic Mode (Clear a percentage of blocks)
Red - Rescue Mode (Free a number of pets)
Blue - Moves Mode (Limited number of moves to finish)
Purple - Hybrid Mode (New blocks fall from top of screen)
Episodes
Animal Kingdom (World 1)
Mystic Path (World 2)
Lost and Foundland (World 3)
Valley of Wonder (World 4)
Fantastic Frontier (World 5)
Fable Forest (World 6)
Enchanted Pastures (World 7)
Wacky Wonderland (World 8)
78 - Posh Palace (1138-1152)
79 - Quantum Lane (1153-1167)
80 - TBA (1168-1182)
81 - TBA (1183-1197)
82 - TBA (1198-1212)
83 - TBA (1213-1227)
84 - TBA (1228-1242)
85 - TBA (1243-1257)
86 - TBA (1258-1272)
87 - TBA (1273-1287)
88 - TBA (1288-1302)
​Other wikis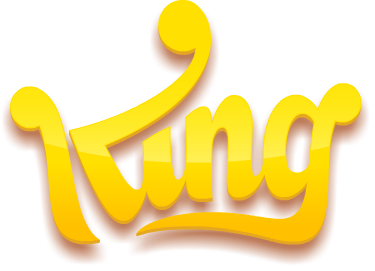 Active Saga games: AlphaBetty - Blossom Blast - Bubble Witch - Bubble Witch 2 - Candy Crush - Candy Crush Jelly- Candy Crush Soda - Diamond Digger - Farm Heroes - Papa Pear - Pepper Panic - Pet Rescue - Pyramid Solitaire - Scrubby Dubby - Sky Bright
Active games:
Eden Harvest - Monster Fever - Paradise Bay - Rescue Clicker
Retired games:
Bubble Saga - Hoop De Loop Saga - King Gold Games - Mahjong Saga - Miner Speed - Puzzle Saga
View this template
Poll
---
Which of the levels are you now?
Magic editors
The magic editor of Pet Rescue Saga Wiki! Write the name of the article you want.
Warning: Use this tool correctly. Misuse could result in getting blocked!